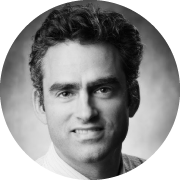 Dr Anthony J. Levinson is a full-time Associate Professor and the Director, Division of e-Learning Innovation for the Michael G. DeGroote School of Medicine at McMaster University. He is the Director of the online Continuing Health Education portal machealth.ca and the lead on a number of online educational initiatives for health professionals, trainees and the general public.
One of the youngest endowed research chairs in the country, his work as the John R. Evans Chair in Health Sciences Educational Research and Instructional Development focuses on the integration and testing of new learning technologies to improve knowledge translation, health education and training for health care professionals and the public. He holds several grants and awards, and has co-authored one of the seminal systematic reviews of web-based learning published in JAMA, in addition to other publications on medical education.
Dr. Levinson maintains an active clinical practice in the area of medical psychiatry with a specialization in complex neuropsychiatric disorders and mental health issues among the medically ill.